The Universal Life Church is excited to announce a new official religious holiday to add to your calendar. Join us to celebrate the first annual Universal Day held on November 3, 2020. We are encouraging all of our members in Hawaii to take part in kicking off the new holiday! Universal Day can be observed in many different ways, and you'll find a few great tips for how to do so in Hawaii in the guide below. That said, there is no "correct" way to celebrate this holiday. If none of the suggestions included on this page resonate with you, feel free to come up with your own activities or create your own holiday traditions. However you decide to celebrate, just make sure that it remains true to the ideals behind Universal Day. Check out the list of ideas below for some inspiration!
---
1. Become Ordained in Hawaii
Step number one in the celebration process is getting ordained and becoming a member of the Universal Life Church Ministries! For those who are not already ordained: the process is completely free and the online application (which can be found on our website and at the following link) takes just a couple of moments to complete. Apply to become an official ULCM member:
---
2. Vote in Hawaii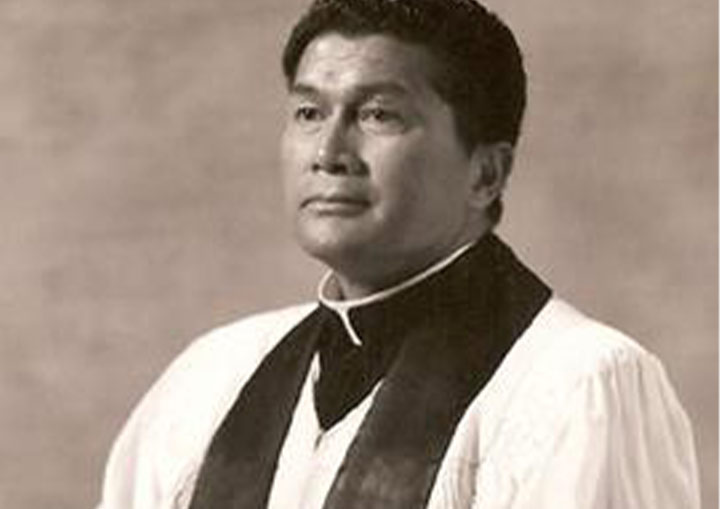 Voting has always been used as a force for change. By voicing support for a collective vision of the future, we as individuals can help society realize its higher aims. Engaging in this important process by casting a vote is one the best ways to take action on Universal Day. Casting a vote has always been a powerful voice for change. When we all make our opinions known about our collective vision of the future, individuals can help mould society to realize it's higher aims. We ask you all get out and vote, as it is one of the best ways to take action on Universal Day.
The entire voting process in Hawaii is happening by mail. If you are a registered voter in Hawaii, you will be receiving a ballot in your mailbox that needs to be filled out and returned. Be sure that you mail back your return ballot in time to be tallied alongside your fellow Americans on Universal Day!
Voter Registration Details
In-person Registration Deadline: 10/4/2020
Mail Registration Deadline: 10/4/2020
Online Registration Deadline: 10/4/2020
Election-Day Registration: Yes, In-Person
Register to Vote
If you are not already a registered voter in Hawaii, we greatly encourage you to follow the link below to sign up!
Taking Time Off Work
Please make sure that you are following all of the recommendations of the public health authority in your area when you get out to physically drop off a ballot for Universal Day. If you'll be dropping off your ballot at a physical location, please abide closely by the advice of public health authorities and medical experts to ensure you can safely participate in Universal Day. Most employers will be flexible and provide reasonable accommodations to allow you to perform this important civic duty, however is for some reason your employer is resistant to letting you take time to vote you can let them know you will be observing Universal Day this year. Federal protections for religious holidays are very firm and informing them that you will be celebrating Universal Day should get them to work with you. Each and every vote counts now, more than ever. Get out to cast your ballot and stand up for your beliefs and values.
---
3. Write to Elected Officials
There are many ways to push for the change we wish to see in the world, and voting is just one. Another wonderful way to participate in Universal Day is by reaching out directly to your elected officials to let them know where you, their constituent, stand on the issues. Making a phone call, writing an email, or sending a letter to their office with a message you think they should hear from you are all great ways to reach out. Remember that they are elected representatives of you, and don't be afraid to let them know what your views are. If you don't happen to have their contact information on hand we have gathered all the information into an easily searchable database. You can do a quick search by zip code to get your results.
---
4. Meditate or Pray
Sometimes the best way to create change is to connect with your inner self. It can be a highly effective strategy for channeling energy and focusing on a goal or activity for to pursue. Set aside some personal time to spend alone and meditate, pray, or just get in touch with the forces of the universe you find truth in. The seeds of hope and change grow with the nurturing of mental clarity and consciousness. With self-reflection, challenges which once appeared too daunting may reveal themselves as solvable.
---
5. Help Build Community
If you listen, you can hear the world calling out for positive change. The kind that can only be achieved by like minded people working together towards a common goal. Use Universal Day to think about ways you can get involved in your local community. Take the day to make a big difference in the lives of others in need and use your voice to call for real change from those in power. As part of this Universal Day effort, make sure to use the power of social media by joining together with other members of the ULCM who are active in the fight:
Stay Connected
Digital technology has given individuals the ability to take to direct action, allowing anyone with access to the internet the power to participate in social movements larger than themselves. If you feel more comfortable in the online world, consider starting a petition to apply pressure on lawmakers that will spark reform. If you enjoy getting your feet on the pavement, you can participate in a protest in your area. Seek out organizations in your area that are asking for volunteers, and be sure to follow all recommended safety guidelines. And remember – these are only a few of our favorite ways to get involved. No matter what participation in Universal Day looks like to you, we can all affect change in the world.